While October is Breast Cancer Awareness Month, November is focused on Men's Health awareness — specifically testicular, prostate, and colon cancers.
Join us for our November social media contest with our customers & employees to raise awareness as well as have a little fun! Invite your employees to team up and participate in No-shave November and with the money saved on grooming, donate it to your favorite cancer & men's health charity! Whether you can grow your own or sport a faux 'stache get involved and have some fun!
Men's Health & Cancer Statistics
1 in 7 men will be diagnosed with prostate cancer in their lifetime
A man is 35% more likely to be diagnosed with prostate cancer than a woman with breast cancer
Prostate cancer is the most commonly diagnosed cancer among men
Nearly 3 million American men currently live with prostate cancer
Cancer mortality is higher among men than women (196.8 per 100,000 men and 139.6 per 100,000 women).
When comparing groups based on race/ethnicity and sex, cancer mortality is highest in African American men (239.9 per 100,000) and lowest in Asian/Pacific Islander women (88.3 per 100,000)
#BoxerMovember Contest
We're offering prizes to the winners of these four categories: Most Creative, Best Groomed, Fullest, and Best Group.

The Full Scoop: Post a photo of you &/or your team, in the office, sporting your facial hair on Instagram or Twitter using the hashtag #boxermovember before the deadline of November 22nd at 4pm.

Our panel of judges will look at every single entry we receive and judge them to select the most worthy winners in each of the four categories. Here are the criteria that our very distinguished judges will be using as they judge each entry: whether using real or faux mustaches show us your facial hair and incorporate your office environment into your photo. All of your photos must be original and taken during the 2019 November season, which for this contest means from November 1st to November 22nd, 2019, no later than 4pm CST, late entries will be disqualified.
Entries must be submitted by 4PM CST on November 22, 2019. Winners will be announced by or before November 26th, 2019. Winners will be privately messaged via Instagram or Twitter and an announcement will be made across all Boxer Property social accounts.
Now it's time to Let It Grow! We can't wait to see those mustaches & beards!
Mustache Guide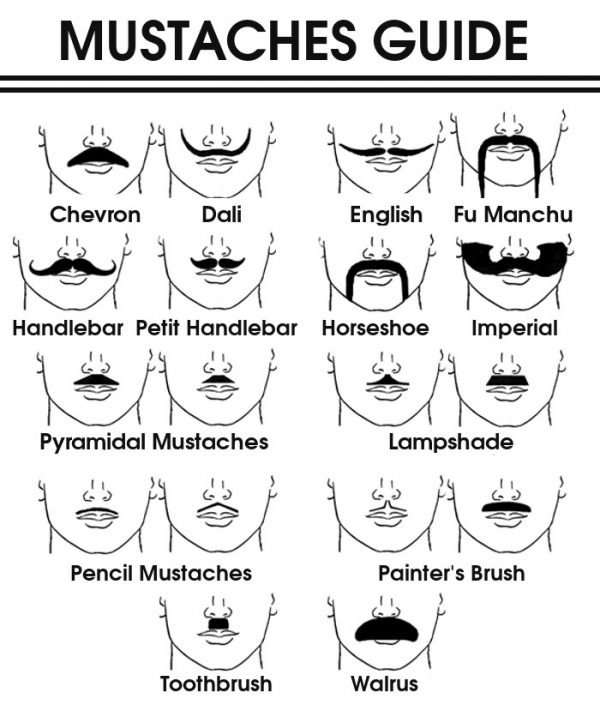 The Contest Categories
Entries will be accepted in the following four costume categories.
Most Creative
Best Groomed
Fullest
Best Group (2-10 people)
Tips From the Judges
Make sure the photo you're submitting is a good representation of your facial hair and the photo is a quality photo (e.g. in focus, enough light, features are clearly visible, etc.).
If you are submitting a photo that contains other people or other items in the photo that aren't part of the contest make sure it's obvious what the focus of your photo is.
Don't forget that the judges are looking to see how you incorporate your Boxer Property office into your photo!
Contest Prizes
Most Creative = $50 The Art of Shaving
Best Groomed = $50 The Art of Shaving
Fullest = $50 The Art of Shaving
Group (2-10 people) = In Office Pizza Party (up to a $100 value)
Have a Question?
Questions that can't be answered by reading the above information can be emailed to [email protected]. We will respond as soon as we can. Thank you!