Total Quality Logistics, LLC renews for 8,100 sf at Boxer Property's 8330 Lyndon B Johnson Fwy in Dallas, TX.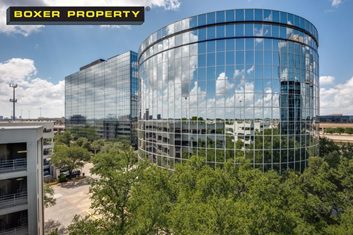 November 26, 2020 (DALLAS, TX)
Boxer Property is pleased to announce it has concluded lease renewal negotiations with Total Quality Logistics, LLC for 8,100 square feet of office space at 8330 Lyndon B Johnson Fwy in Dallas, TX.
Gloria Medlock, Regional Leasing Manager, represented Boxer Property during negotiations. Travis Boothe with Cushman & Wakefield represented Total Quality Logistics. "With 57 locations nationwide, we are excited TQL continues to choose us for their Dallas location," Medlock says.
Total Quality Logistics is the second-largest freight brokerage firm in the nation. TQL provides domestic and international freight transportation and logistics services. It was founded in 1997 by Ken Oaks in Cincinnati, Ohio, and is headquartered in Union Township, Ohio. For more information on Total Quality Logistics, please visit: https://www.tql.com/
Executive Center II is one of two Class A office buildings in North Dallas. These properties include 6 conference rooms and an auditorium with stadium-style seating, plus renovated lobbies, loading dock, fitness center and a full-service restaurant. Each floor layout consists of multiple offices, ADA restrooms, fiber optic connectivity and great views of North Dallas. Conveniently located, Executive Center II & III are within 10 minutes to Northpark Mall, Park Lane, the Galleria and 15 minutes to downtown Dallas with easy access to Central Expressway (U.S. 75), Interstate 635 and multiple restaurants and hotels.
About Boxer Property
Boxer Property is celebrating over 28 years as an innovative commercial real estate investment and management company. Boxer Property Management Corporation is a privately held firm based in Houston that manages, leases, and administers retail, medical, hospitality and office properties with over 15 million square feet across more than 140 locations, nationwide. For more information, visit BoxerProperty.com
Contact:
Gloria Medlock
Regional Leasing Manager
[email protected]
214-651-7368