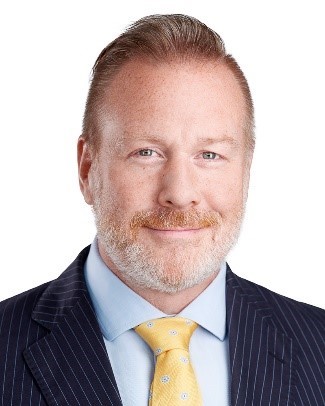 September 16, 2021 (Houston, TX)
Boxer Property is pleased to announce the hiring of Andy Hilditch as the company's Senior Director of Marketing.
Mr. Hilditch has an extensive background in marketing and communications. For over 20 years he has worked within different industries across the world, including Energy, Engineering and Tax in Europe, Asia Pacific and the Americas. In this role, Mr. Hilditch will be leading the marketing team's strategic planning and tactics to impact revenues and further build Boxer's brand across it's ever expanding portfolio.
Having graduated from the University of Glasgow, Mr. Hilditch received his Marketing Masters from the University of Strathclyde Business School. Andy commented, "I'm extremely happy to have joined Boxer Property as Senior Director of Marketing. To be a part of an innovative and ambitious business that manages, leases, and administers over 15 million square feet, across retail, medical, hospitality and office properties, is a fantastic opportunity."
ABOUT BOXER PROPERTY
Boxer Property is celebrating 29 years as an innovative commercial real estate investment and management company that specializes in maximizing the value of under-performing properties through aggressive leasing and hands-on management. Founded in 1992, Boxer Property is a private firm based in Houston with more than 18 million square feet of commercial real estate nationwide. For more information, visit BoxerProperty.com
CONTACT:
Heather Shuttleworth
Marketing Director
713-777-7368
[email protected]