Boxer Property has recently announced the purchase of 1810 & 1840 Pyramid Place, two Class A commercial office buildings, comprised of 237,901 SF, located at Medtronic Campus in Memphis, TN.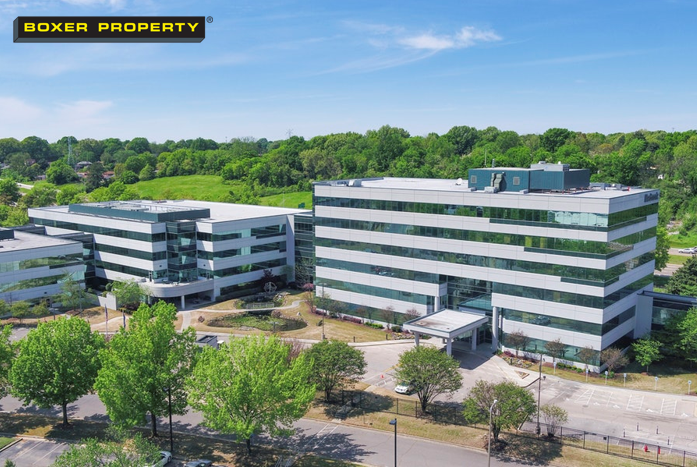 The 1810 Building, the smaller of the two, is comprised of 4 floors of office space totaling 110,826 SF featuring a high-end custom conference center on the second floor, outdoor patio, and courtyard seating, connecting to the 1840 building on 3 floors. The 6-story, 1840 building is, 127,075 SF, and features an open lobby leading to the state of the art auditorium with seating for 250 people and a cafeteria with multiple food stations and connected dining area seating. The Class A office buildings are located in Medtronic Campus in Memphis'. The properties are along Interstate 240, I-40, I-55, and I-69. The Property is also uniquely equipped to benefit from its closeness to the Memphis International Airport – the country's busiest cargo airport. Amenities at these properties also include on-site leasing and property management, 3 dock-high loading docks, secured and gated parking, and on-campus security guards.
Andre Pereira, Director of Acquisitions at Boxer Property, negotiated the deal on behalf of Boxer Property. "This property is a gem and offers so much to the area; we're happy to make this the first Memphis office property in our portfolio," Pereira said.
Both 1840 & 1810 have full floors available with a total of 188,000+ combined contiguous square feet of available office space. Furnished and unfurnished offices are available and can be toured with the on-site Leasing Agent, Gary Lehmberg.
About Boxer Property
Boxer Property has been in business since 1992 as an innovative commercial real estate investment and management company. Boxer Property Management Corporation is a privately held firm based in Houston that manages, leases, and administers retail, medical, hospitality and office properties with over 16 million square feet across more than 140 locations, nationwide. For more information, visit BoxerProperty.com
Contact:
Andre Pereira
Director of Acquisitions
[email protected]
(713) 777-7368